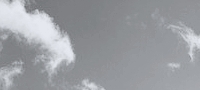 This is Intevation
How we work
We create sustainable IT. Our solutions are independent of vendors and we always consider security and quality.
It is important to be in touch with the customer and users. Thus we prefer working transparently with an agile approach to software development. This helps us to create a good user experience within the given budget.
We exclusively use Free Software for our solutions. So as our customer you will get the full source code of your software. By request we also run and operate the server part and help with deployment, support and training.
Technical expertise
We enjoy challenges in complex scientific or business settings and easily build up domain knowledge. The team of Intevation includes university graduates with majors in computer science, system science, physics, math, geography and business economics.
We are working with a large number of technologies and platforms. To mention some we do often: Python, C, C++/Qt, Java, Django, ExtJS, GNU/Linux, MapServer, PostreSQL, PostGIS, JavaScript and mobile devices. Of course there is much more ...
Commitment
Components build with Free Software (Open Source) are a basic building block for stable, modern and user-friendly IT solutions worldwide. We help to extend this base - in technical and financial terms.
Intevation keeps good relations with many Free Software initiatives We are a member of the Open Source Business Alliance (OSBA) and a donor to the Free Software Foundation Europe (FSFE). Once a year we award the "Förderpreis für Freie Software" at the University of Osnabrück, Germany.
Company
Intevation was established in 1999 by Frank Koormann, Bernhard Reiter and Dr. Jan-Oliver Wagner and is entirely owned by the three system scientists.
The company is based in Osnabrück, currently led by two of the three founders, and by now has over 30 employees. In the field of system integration and application development, we train future professionals.
A spin-off of Intevation GmbH is Greenbone AG, founded in 2008 with partners. Intevation still holds shares.